about elephant vert
Diana von Cranach of Puri Ganesha Villas, Bali together with the owners of L'ÉLÉPHANT RESTAURANT in Luang Prabang, Laos have opened L'ÉLÉPHANT VERT, one of the first ethno botanical "living" cuisine restaurant in Southeast Asia.
With Lao cuisine focusing on raw vegetable, leaves & herb ingredients as well as meat and fish, it was a logical conclusion to open a restaurant with a menu concentrating solely on the botanical aspect of local food!
L'ÉLÉPHANT VERT will serve Diana's unique kind of "rawfully good" vegan food with purely Southeast Asian flavors, offering a very different dining experience. Her dishes are prepared so that important enzymes and nutrients are not destroyed by cooking.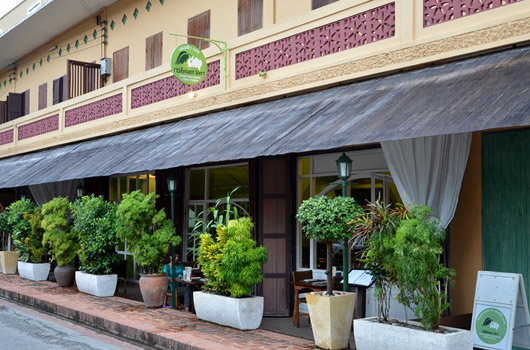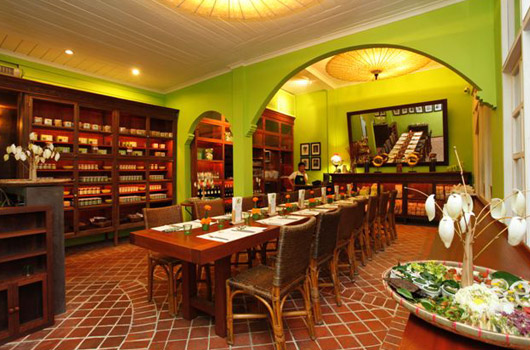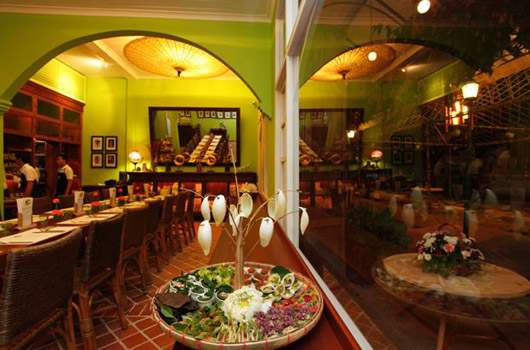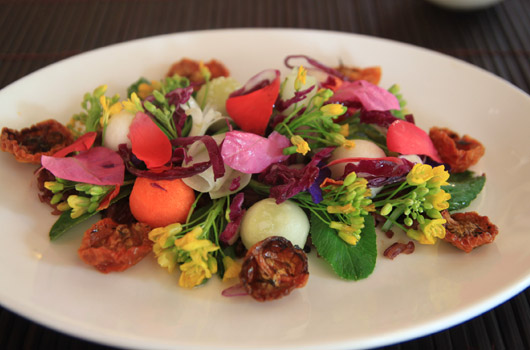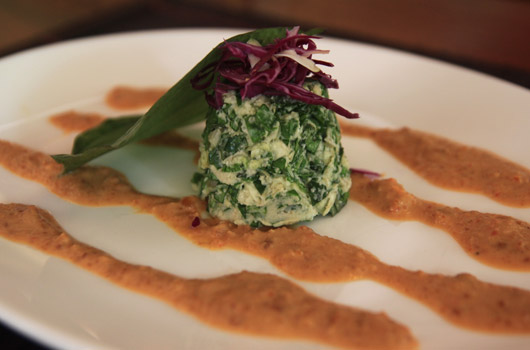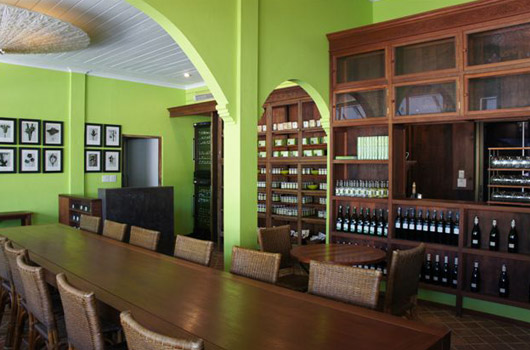 our menus
L'ÉLÉPHANT VERT knows where all the ingredients come from and how they are grown, most of them organically.
L'ÉLÉPHANT VERT is passionate about ingredients and only serves the highest quality, freshest, seasonal, local & most nutritious foods.
L'ÉLÉPHANT VERT supports the community and cares about the environment.
None of the Vegan dishes at L'ÉLÉPHANT VERT contain artificial preservatives, coloring, flavorings or chemicals of any kind.
All the Vegan food served at L'ÉLÉPHANT VERT is purely vegan and uses no animal products.
L'ÉLÉPHANT VERT offers also a full vegetarian menu : Download it.
L'ÉLÉPHANT VERT has the pleasure to welcome also your non vegetarian friends who can order non vegetarian food from the Traditional Elephant menu.
Example of set menu
Elixir


MULBERRY, LIME & HONEY

Soup


CURRIED COCONUT

Main


CARROT & VEGETABLE RICE
with LEAF, HERB & FLOWER SALAD
& GREEN HERB DRESSING

Condiment


CASHEW & COCONUT SAMBAL

Dessert


MIXED FRUIT & SUPERFOOD SLICE

Herbal Tea


GINGER & LEMONGRAS

contact us
Open everyday from : 12h00 -14h00; 18h00-22h00.

Ban Vat Nong , Kounxoua Street
PO Box 812, Luang Prabang- LAOPDR

To book, call us : 856 71 252 482

or send us email: elephantvert@elephant-restau.com